Dads Of Great Students
WatchDOGS are fathers, grandfathers, uncles, and other father-figures who volunteer for at least one day each year at an official WATCH D.O.G.S. school.
WATCH D.O.G.S., a K-12 program, invites fathers, grandfathers, uncles, or other father figures to volunteer at least one day all day at their child's/student's school during the school year.
The students at Echo Lake love having you in the school! As a Watch DOG you are able to volunteer throughout the school in all grade levels. It is a joy to see you actively giving back. Our goal is to have someone at the school every day. You are even welcome to double up and come in with a friend!
Wish to order gear and T-shirts? Order Here! Watch D.O.G.S. Store
Questions, email watchdog@elespta.com
Volunteer Your Day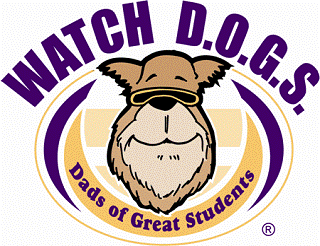 We need dads and father figures to keep this program going. If you would like to volunteer or have questions about this program, please contact us.