The PTA is a nationally recognized organization made up of parents, teachers, and administrators. The PTA's mission is to make every child's potential a reality by engaging and empowering families and communities to advocate for all children.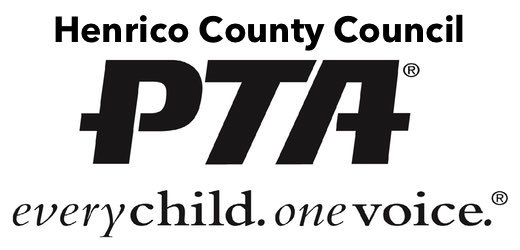 Our Henrico County Council PTA also has valuable information available to all families. As a school PTA board, we do represent at their monthly meetings to stay up to date on ways to engage our members and improve our leadership.
​Fall Letter 2017 from Our PTA President
Hello Echo Lake!

My name is Michele Sherrod and I am excited to say that I will be leading the ELES PTA for the next two years.  I look forward to this opportunity to work with even more of our families in this role and learn what YOU find valuable here and where you can fit within our PTA to have your voice heard.
I wanted to take a moment to give thanks for the work that has been done as we wouldn't be able to provide the programs and additional opportunities to the kids if we didn't have such a strong commitment from the volunteers of this board. 
This is your child's first community and what they learn here they will bring to all of the other places they will live and grow.  We couldn't ask for a stronger start and we want to continue achieving more than we have already.  Learning is every ELES student's superpower… and coming together as a community and working toward a common goal is this communities super power! 
We have so much in store for them this year and for our families as well.  We want to show these kiddos that we are with them in their pursuit of learning 100% by once again gaining 100% membership.  We have done this for 4 consecutive years and I challenge this community to not only come forward and join, but to do so early next year.  The pride that our children and staff feel knowing that they are backed by our community 100% is incredible. 
The PTA Board has been working throughout the summer months to ensure that we are ready to hit the ground running this year. 
Let's Go Dolphins!
Michele Sherrod, ELES PTA President
Help us achieve 100% membership this year!
Help us reach 100% membership for our 5th year running.  If you have not yet joined and wish to, please take a few moments to register for the PTA.
Meet the 2017-2018 PTA Executive Board
You contact board members and other volunteers from our contact page.
| Title | Name | Email |
| --- | --- | --- |
| President | Michele Sherrod | Contact |
| 1st VP - Programs | Kate Kirkpatrick | Contact |
| 2nd VP - Fundraising | Kris Perini | Contact |
| 3rd VP - Volunteers | Ellen Guidry | Contact |
| 4th VP - Public Relations | Sara Gulosh | Contact |
| Secretary | Bradi Ertel | Contact |
| Treasurer | Anne Marie Griffith | Contact |
| Principal | Cynthia Foust | Contact |