The PTA is a nationally recognized organization made up of parents, teachers, and administrators. The PTA's mission is to make every child's potential a reality by engaging and empowering families and communities to advocate for all children.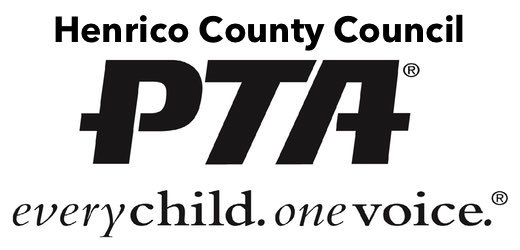 Our Henrico County Council PTA also has valuable information available to all families. As a school PTA board, we do represent at their monthly meetings to stay up to date on ways to engage our members and improve our leadership.
​Fall Letter 2018 from Our PTA President
Welcome back to the ELES 2018 – 2019 school year where Learning IS An Adventure!

The kids are well on there way to a great year and ELES is full of their energy and excitement!  I have had the opportunity to see the staff in action this week and their care and love for our children is evident!  Goal 1 is a great transition from summer to learning in a safe environment is top on the priority list.
YOUR PTA is working diligently to continue the tradition of support here at The Lake.  We have many fun programs for the kids being added to the calendar and family activities lined up throughout the year for the community to come together.
We need your help in all things Echo Lake and the best place to look for volunteer opportunities is on the elespta.com website!  Our parent volunteers are true heroes for the students and staff and we welcome your enthusiasm and energy!  
We look forward to seeing you at Back To School Night September 20th!  
Have a GREAT beginning to this new school year!
Michele Sherrod, ELES PTA President

Contact at president@elespta.com
Meet the 2018-2019 PTA Executive Board
You contact board members and other volunteers from our contact page.
| Title | Name | Email |
| --- | --- | --- |
| President | Michele Sherrod | Contact |
| 1st VP - Programs | Kate Kirkpatrick | Contact |
| 2nd VP - Fundraising | Kelly Knudsen | Contact |
| 3rd VP - Volunteers | Ellen Guidry | Contact |
| 4th VP - Public Relations | Elizabeth Beagle | Contact |
| Secretary | Sara Gulosh | Contact |
| Treasurer | Stephanie Williams | Contact |
| Principal | Cynthia Foust | Contact |