The PTA is a nationally recognized organization made up of parents, teachers, and administrators. The PTA's mission is to make every child's potential a reality by engaging and empowering families and communities to advocate for all children.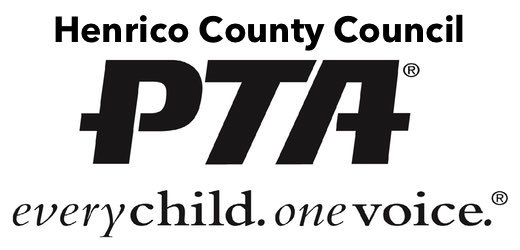 Our Henrico County Council PTA also has valuable information available to all families. As a school PTA board, we do represent at their monthly meetings to stay up to date on ways to engage our members and improve our leadership.
Meet the 2021 - 2022 PTA Executive Board
You contact board members and other volunteers from our contact page.
| Title | Name | Email |
| --- | --- | --- |
| President | Laurie Paciocco | Contact |
| 1st VP - Programs | Christina Gordon | Contact |
| 2nd VP - Fundraising | Kara Schrinel | Contact |
| 3rd VP - Volunteers | Stephanie Dildine | Contact |
| 4th VP - Public Relations | Kim Camp | Contact |
| Secretary | Crystal Cowardin | Contact |
| Treasurer | Casey Dildine | Contact |
| Principal | Ellen Gonzalez | Contact |