The PTA is a nationally recognized organization made up of parents, teachers, and administrators. The PTA's mission is to make every child's potential a reality by engaging and empowering families and communities to advocate for all children.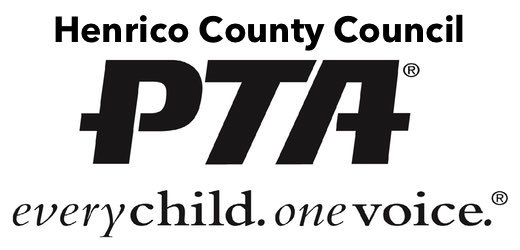 Our Henrico County Council PTA also has valuable information available to all families. As a school PTA board, we do represent at their monthly meetings to stay up to date on ways to engage our members and improve our leadership.
​Spring Letter 2018 from Our PTA President
Hello to our AWESOME Echo Lake Community!!!
Spring has arrived (at least it appears to be heading in that direction) and there is A LOT happening here at The Lake!  Our kids are getting ready for SOLS and we as a PTA are looking into a fun and exciting program to get the kids energized and feeling good throughout the SOL testing. 
In Spring we also recognize a Volunteer Of The Year and had many people nominated from within this community!  I want to thank Lisa Burton for her many types of service at Echo Lake and for always graciously pitching in with a glad heart.  Congrats Lisa on being Echo Lake's Volunteer Of The Year!
We thank you for continually showing up to the events that are put together… to the spirit nights that we add to your calendar… to the activities in school that need more volunteer power!  This community is a place to feel so much pride and its one that our children are thriving in every day!
Enjoy these last crazy weeks!  Don't forget to add the many special events that are coming up to your calendar!  For ALL of your information needs, please refer to your weekly emailed Dolphin Tales, regularly check the ELES PTA Facebook page and the ELESPTA website! 
Have a wonderful Spring and I look forward to seeing you around Echo Lake!
Michele Sherrod, ELES PTA President
Help us achieve 100% membership this year!
Help us reach 100% membership for our 5th year running.  If you have not yet joined and wish to, please take a few moments to register for the PTA.
Meet the 2017-2018 PTA Executive Board
You contact board members and other volunteers from our contact page.
| Title | Name | Email |
| --- | --- | --- |
| President | Michele Sherrod | Contact |
| 1st VP - Programs | Kate Kirkpatrick | Contact |
| 2nd VP - Fundraising | Kris Perini | Contact |
| 3rd VP - Volunteers | Ellen Guidry | Contact |
| 4th VP - Public Relations | Sara Gulosh | Contact |
| Secretary | Bradi Ertel | Contact |
| Treasurer | Anne Marie Griffith | Contact |
| Principal | Cynthia Foust | Contact |