The PTA is a nationally recognized organization made up of parents, teachers, and administrators. The PTA's mission is to make every child's potential a reality by engaging and empowering families and communities to advocate for all children.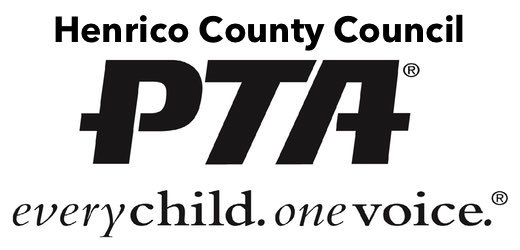 Our Henrico County Council PTA also has valuable information available to all families. As a school PTA board, we do represent at their monthly meetings to stay up to date on ways to engage our members and improve our leadership.
​Spring Letter 2018 from Our PTA President
Welcome to Summer 2018!
The activity level for everyone these last 2 weeks of school is incredible!  Summer is upon our community and the fun has already begun – especially at Echo Lake!  I wanted to take a moment to thank all of the PTA for their strong commitment to this community (100% membership sends a VERY STRONG message to the kids at ELES) and to the PTA Board for doing amazing work throughout the year!
You will see some changes coming… a migration from one directory database to another system that should be able to meet our needs more comprehensively going forward.  Information will be heading your way in a couple of weeks via email with the opportunity to update your information (which will be uploaded from our current system) in preparation for teacher assignments later in the summer.
Please continue to check the ELES Facebook page throughout the summer as information will continue to be available.  Our webpage is also a GREAT resource if you are seeking information – especially when it comes to signing up for the PTA and Volunteering. 
Once again – YOU GUYS ATE THE PIZZA and we have the $10,000 to show for winning Papa Johns contest a second year in a row!  Remember to use the code ELES throughout the summer as this is what helps get us to the top spot!  We have some stiff competition and we want to maintain our lead -Remember to EAT YOUR PIZZA ALL SUMMER!  Thank you for getting the school to this goal.
Have a wonderful and safe Summer!  See you for the 2018-2019 school year! 
Michele Sherrod, ELES PTA President
Help us achieve 100% membership this year!
Help us reach 100% membership for our 5th year running.  If you have not yet joined and wish to, please take a few moments to register for the PTA.
Meet the 2018-2019 PTA Executive Board
You contact board members and other volunteers from our contact page.
| Title | Name | Email |
| --- | --- | --- |
| President | Michele Sherrod | Contact |
| 1st VP - Programs | Kate Kirkpatrick | Contact |
| 2nd VP - Fundraising | Kelly Knudsen | Contact |
| 3rd VP - Volunteers | Ellen Guidry | Contact |
| 4th VP - Public Relations | Elizabeth Beagle | Contact |
| Secretary | Sara Gulosh | Contact |
| Treasurer | Stephanie Williams | Contact |
| Principal | Cynthia Foust | Contact |