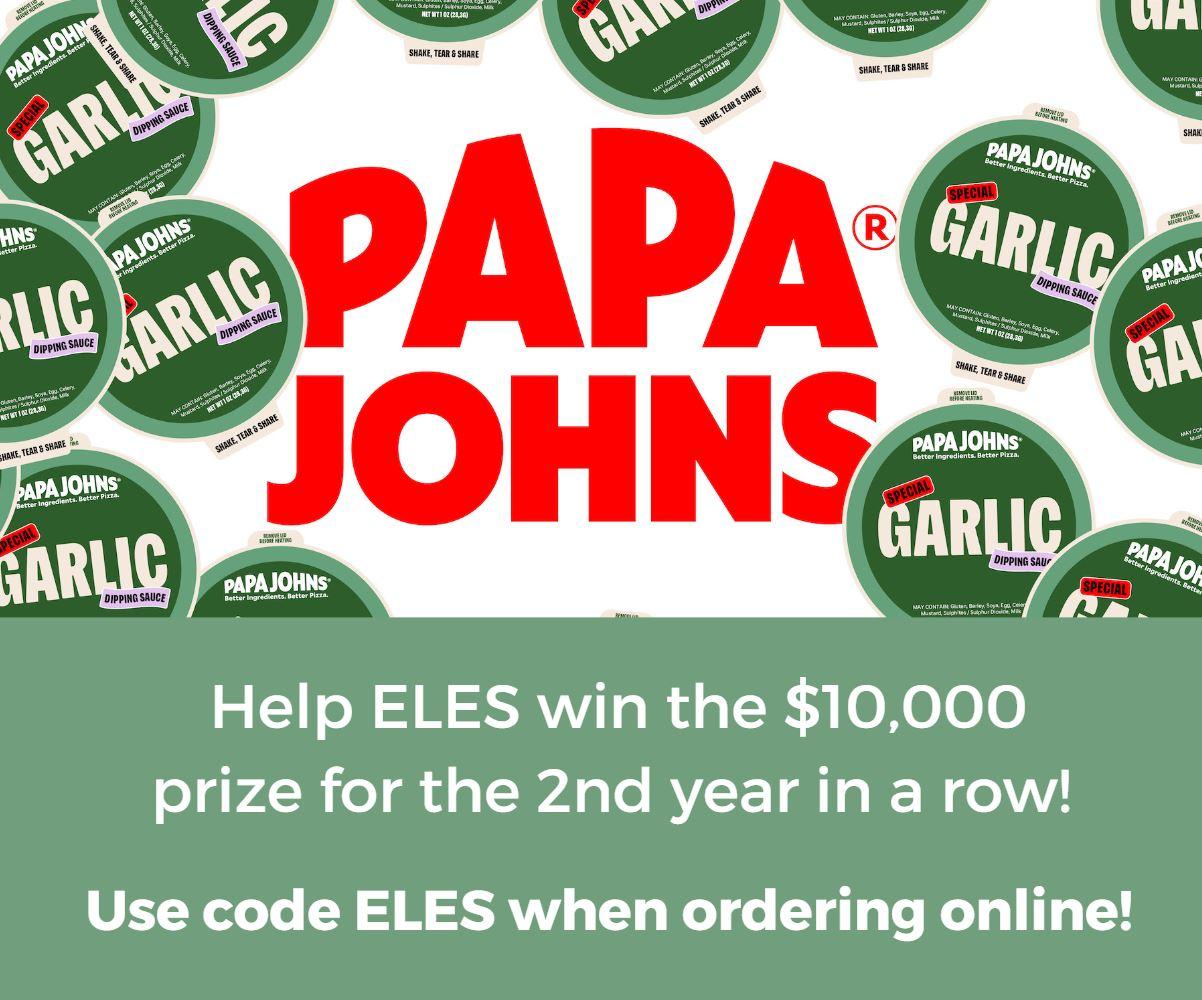 Our love for pizza took top honors again last year and brought in $10,000 for Echo Lake! This year's program has changed a little - we will earn rewards for purchases throughout the year, but the competition to earn the $10,000 will be based on sales from the 1st through the 7th each month. Be sure to order on the Papa Johns mobile app or online with promo code "ELES" to make your purchase count!
Spread the word!
Add this event to your calendar
On a mobile device
Tap the button and follow the prompts on your device.